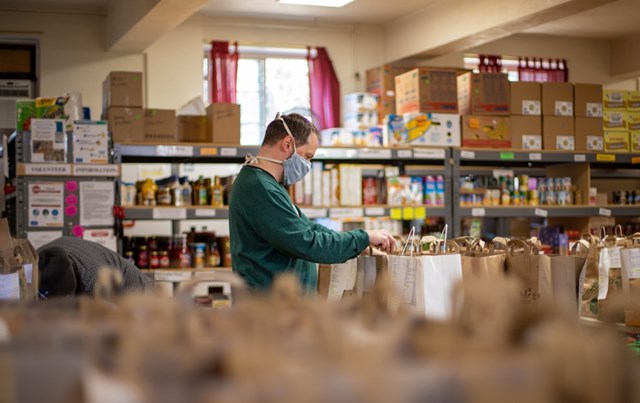 Millions are facing a humanitarian crisis in Ukraine, with 12M at risk of becoming internally displaced. Meanwhile the UK is seeing an unprecedented cost of living crisis with fuel poverty predicted to double in 2022.
At Neighbourly, we believe that together we have the power to help. In the wake of a new crisis, at a scale we've never seen before, we are calling for businesses to offer their support, to ensure our local communities can face the future with renewed resilience to help those who need it most - from the UK to Ukraine.
Key facts
There are currently 20,000 good causes registered on the Neighbourly platform, across the UK and Ireland.

34% are already supporting asylum-seekers or refugees, or supporting communities affected by the humanitarian crisis in Ukraine.

97% believe the cost of living and energy prices will have a significant impact on their organisation and beneficiaries.

Charitable organisations are expecting a 30% rise in demand in the next 3 months.
Launch of a new Emergency Fund
In response, we are launching a new Community Fund for the cost-of-living crisis and Ukraine support which will be managed by the Neighbourly Foundation.
All businesses will be able to use the Neighbourly platform at no cost to make a donation to the Emergency Fund.
All donations made to this Emergency Fund will be disbursed as micro-grants to local good causes registered on the Neighbourly platform that are supporting with the Ukrainian crisis, refugees and capacity building for the UK's cost-of-living crisis.
How to donate
To make a donation or request more information, head to hub.neighbourly.com/business-response and fill out your details.
Or email businessresponse@neighbourly.com