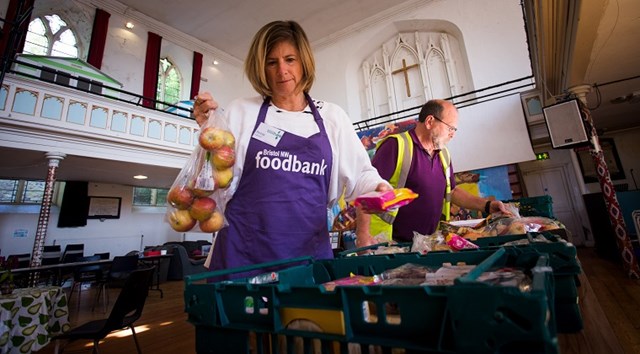 Leaders in redistribution
Our team of redistribution experts manages regular and ad-hoc pick-ups for your donations, ensuring all charity schedules and collections are taken care of. Our platform handles thousands of surplus transactions every day, with everything donated supporting local communities. We also work with manufacturers to redistribute surplus pallets from distribution centres.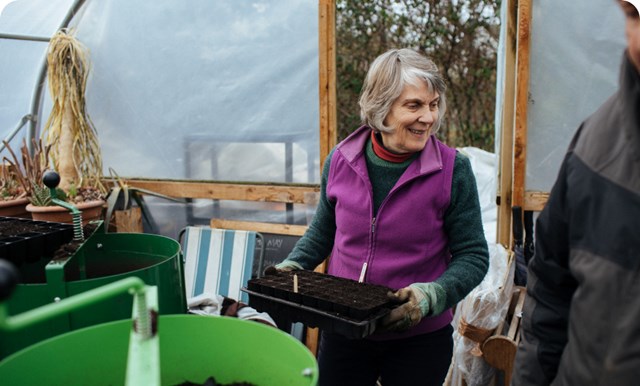 A huge network of local charities
Neighbourly is home to over 30,000 local charities and community groups, providing full network coverage around the UK & Ireland, from food banks to community centres to breakfast clubs. All our groups are verified and have the necessary standards of food hygiene, getting your surplus direct to the people who need it most.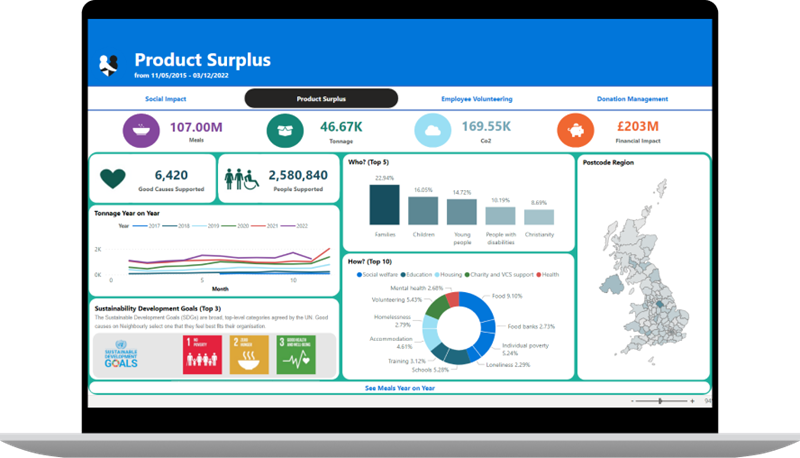 Measuring the impact of your donations
We offer full traceability of all donated surplus, so you can measure and report with confidence, and meet legislative requirements. Branch-level and aggregated impact reports give you a clear picture of where and how your donations have made a difference to the communities where you operate. ESG Impact dashboards provide you with downloadable data for management reports and help you understand your impact financially, environmentally and in human terms.