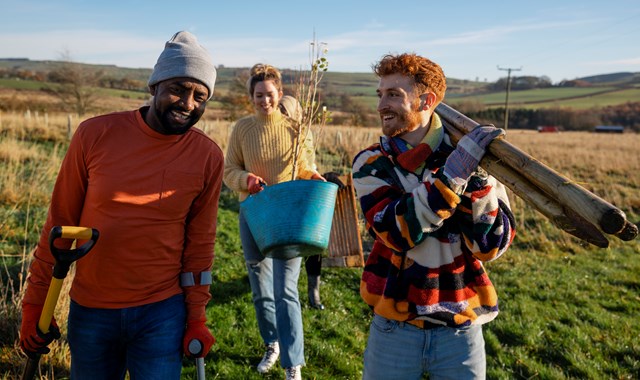 An opportunity in every neighbourhood
Neighbourly is home to a network of over 30,000 local charities and community groups around the UK & Ireland, from food banks to community centres to hospices. This means we're able to match your employees with groups that will genuinely benefit from their time and skills. Taking this needs-led approach makes your programmes all the more effective.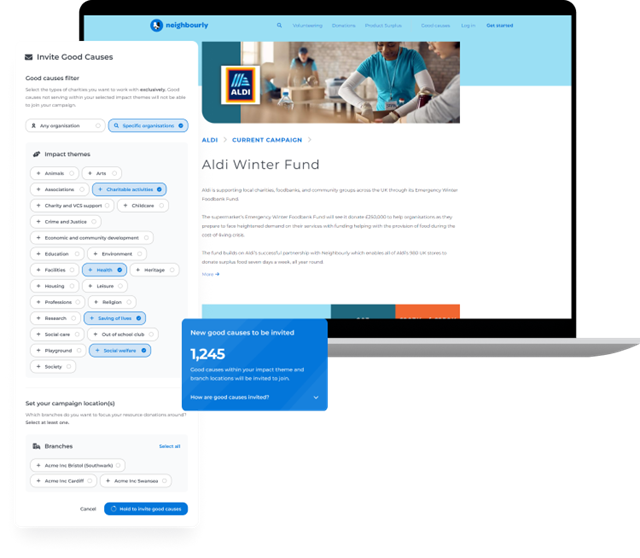 Matching made easy
Starting an employee volunteer programme is easy with Neighbourly. Create your campaign and select the causes you care about by location and by impact theme, so your teams can get connected. There are endless opportunities to lend support and make a difference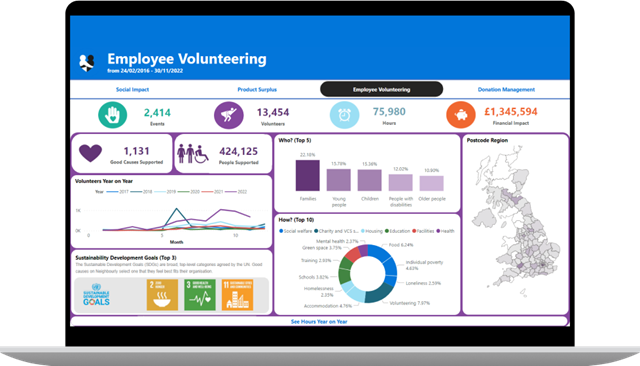 Measuring what matters
Our reporting goes deeper than standard, showcasing how your giving programs have helped your community outcomes. Volunteering programmes are tracked through your ESG Impact Dashboards, with downloadable data for management reports and sharing with colleagues. We help you understand your impact financially, and in human terms, and how it maps to the Sustainable Development Goals.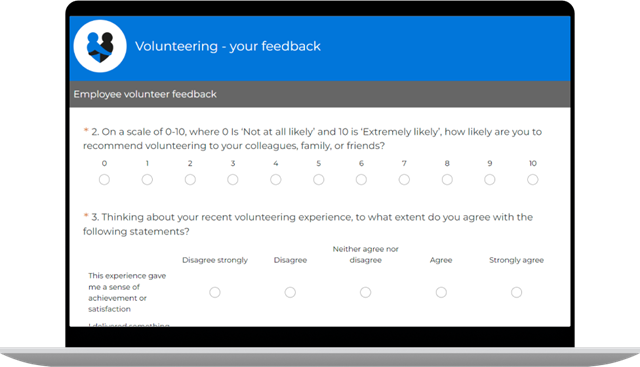 Monitor employee engagement
With corporate volunteering models fast evolving towards democratised employee-centred initiatives, it's important to maximise the impact of your volunteering campaigns by utilising employee feedback. Our surveys measure engagement and satisfaction, providing insights to create more impactful volunteer experiences with valuable input from your team.