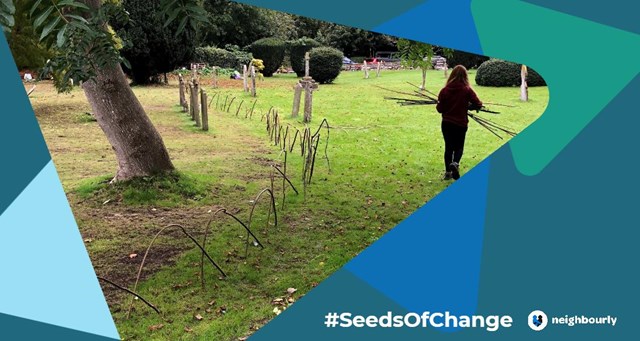 At the start of October, Neighbourly partnered with Southern Co-op, RSA, Cadent, Coca-Cola EP, Danone and M&G to launch Seeds of Change - bringing both employee volunteer support and £100k worth of funding to hundreds of local greening and climate projects across the UK and Ireland.
Since then, almost half of the Seeds of Change grants have been paid to over 100 local good causes and, on top of the environmental benefit, those causes estimate the projects will bring a positive impact to a combined total of over half a million people.
With an array of different types of charities, communities and good causes involved, projects in receipt of a grant vary across a number of environmental categories - with some covering multiple types.
Check out the chart below to see the breakdown of project types so far.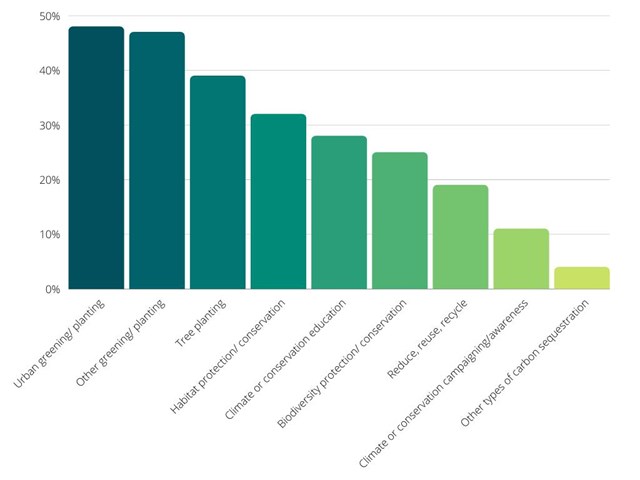 Now the two weeks of COP26 is complete, the real work begins - so we caught up with a few good causes to hear about their greening and climate plans and what they hope to achieve in their local community through Seeds of Change.
Queen Alexandra College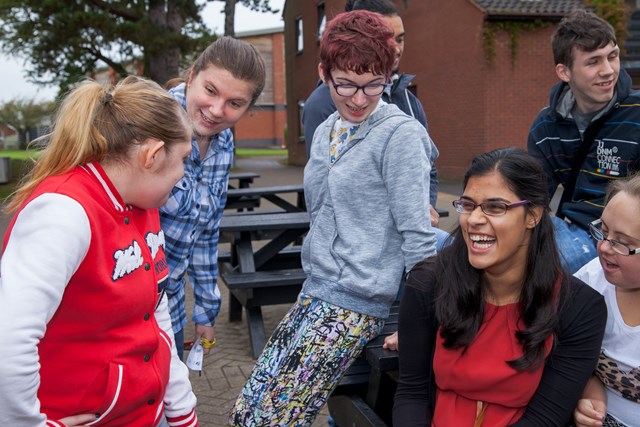 Queen Alexandra College in Birmingham is a specialist charity for people with disabilities aged 16-25 years. With their Seeds of Change grant, they plan to build a living wall in the college grounds to build a habitat for a range of insects and pollinators.
"We hope to help raise awareness amongst our students about habitat creation and supporting ​local biodiversity"
Sarah Caldwell, Grants and Fundraising Manager at Queen Alexandra College tells us: "We are making a conscious effort to be green in any areas that we can be. By building a living wall along one of our larger on campus buildings, we hope to help raise awareness amongst our students about habitat creation and how we can support ​local biodiversity."
St Mary's Church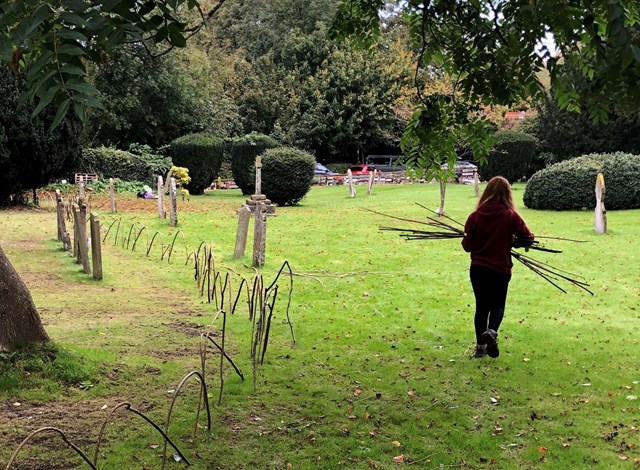 As part of community-focussed church St Mary's mission to become a greener church, and its commitment to become an Eco Church under the A Rocha programme, they are re-wilding their churchyard in Wendover, Aylesbury.
"[We'd like to] incorporate the installation of bird boxes, a wildflower meadow and beehive"
Paul Morning, Project Lead and Chair of Climate Action Wendover explains: "This is a space that has a wonderful potential for biodiversity - and we have already invested a great deal of effort in greening the space, planting new trees and hedgerows, and creating wild spaces, bug hotels and better composting facilities.
"We will be using the Neighbourly Seeds of Change grant towards the next phase, which will incorporate the installation of bird boxes, a wildflower meadow and beehive - encouraging a greater diversity of wildlife.
"We also want to provide information signs across the churchyard to tell our many visitors what we are doing to enhance biodiversity and why. This is an important part of our work - and we hope it will engage the many generations who visit and enjoy our churchyard."
Heart of BS13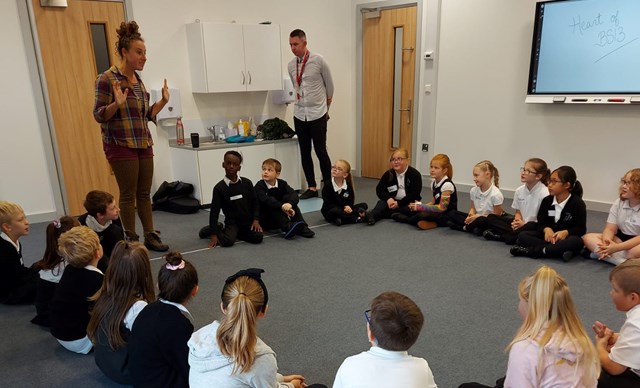 Heart of BS13 is a local charity with impressive ambitions. By engaging local residents its ultimate aim is to transform food waste recycling in South Bristol, turning a waste management problem into an organic composting, income generating and vocational training solution and opportunity for unemployed residents.
Using the Seeds of Change grant, they will be running an artist-led climate education workshop for school age children focusing on how to recycle, reuse and repurpose household items that would otherwise be thrown away - bringing new information to children in a fun, creative and engaging way.
"We are focusing on the hearts and minds of children in BS13"
Exploring the motivation behind the project, Kirsty Hammond, Climate Action Development Practitioner at Heart of BS13 tells us: "In BS13, single use plastic waste is high and food waste is barely recycled. At Heart of BS13 we are focusing on supporting our community to take straightforward actions that can reduce waste overall by closing the food waste loop and moving away from single use plastics.
"We are focusing on the hearts and minds of children in BS13 as we know that they take what they have learned about carbon emissions and the actions that everyone can make, back to their homes and use 'pester power' to change behaviours within the household."
Tree Action UK CIC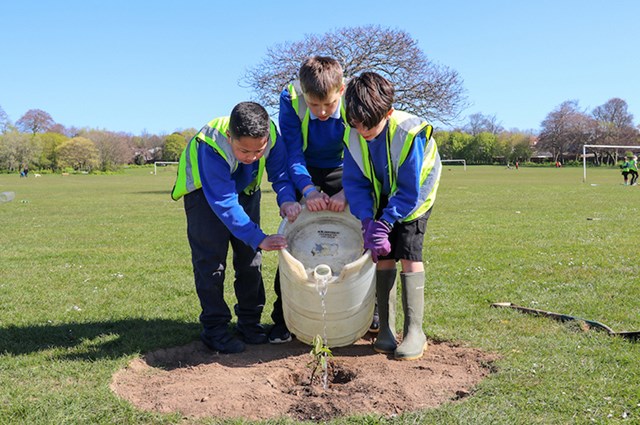 [Photo Credit: Adieu & Worthing Council]
TreeAction UK is a community interest company in Hove that organises tree planting projects on school grounds, as well as working with local authorities to take students to local parks.
The grant they have received from Seeds of Change will enable them to help them to work with children to plant 60 new trees at a local school - as the plan below shows.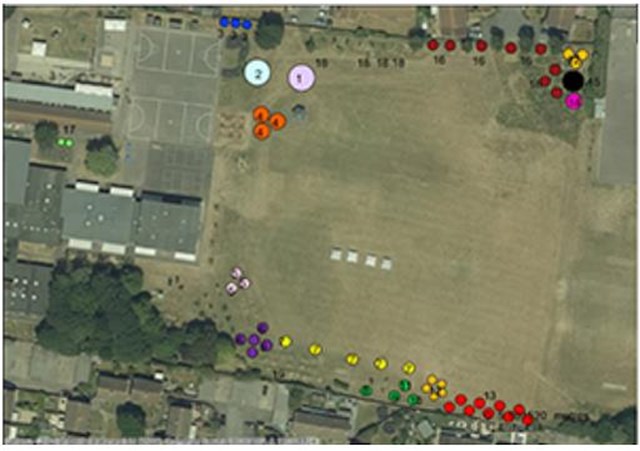 Ricky Purnell, Director of TreeAction UK explains: "Planting a wide variety of trees promotes biodiversity whilst acting to offset the carbon footprint of the school and community.
"At the same time engagement and responsibility teaches the students about the environment, climate challenge, and improves their mental wellbeing"
As the Seeds of Change programme progresses, some of our business partners will be running employee volunteering programmes to support causes directly on projects where they are based.
And with the four causes in this blog representing just a fraction of the projects we'll be supporting through Seeds of Change, we're excited to see the level of impact this kind of programme will have for local communities, the environment and the climate - from the ground up.
Seeds of Change grant applications are now closed to good causes but we'll be publishing regular updates here on the blog, as well as on our social channels: LinkedIn, Twitter and Facebook. If you're a business looking to partner with Neighbourly to distribute funding to local causes, find out more on our 'Donations' page or get in touch to book a demo.