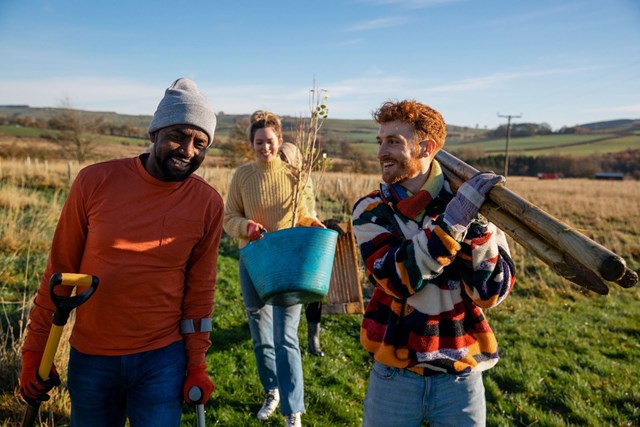 With just three years left on the clock to curb emissions, Neighbourly has pledged to become net-zero by 2030. As an SME, this means fulfilling the commitment for both scope one and two emissions - for example, tracking and reducing the emissions produced directly by our organisation like heating our office, and the resources we use to run the business.
Furthermore, we have chosen to take the more ambitious route of including scope three emissions in our roadmap - namely the emissions impact of home working and business travel.
Our pledge comes part and parcel of our membership of the B Corp Climate Collective and as such will be checked and verified by the SME Climate Hub (part of Race To Zero) to ensure our goals are in line with climate science.
Why Net-Zero?
As a founding UK B Corp, Neighbourly is committed to business as a force for good, working to help other organisations and industries to become more impactful, sustainable and responsible.
Sustainability, the environment and social impact have become mission critical priorities for long-term business success and integral to company growth strategies. As a result we are seeing more and more organisations, from a wide range of industries and sectors, wanting to be genuinely more responsible when it comes to supporting their local communities - turning to Neighbourly for help.
By submitting this pledge we plan to:
Demonstrate our commitment to being a force for good.

Inspire our network and clients to join the global sustainability movement

Drive behavioural changes across our workforce to encourage sustainable practices and behaviours

Embed sustainability into our actions and operations
With transparency a key part of our commitment as a B Corp, we will continue to share updates on our progress to net-zero. To find out more about our roadmap to Net-Zero click the blue button below to view our strategy overview document.