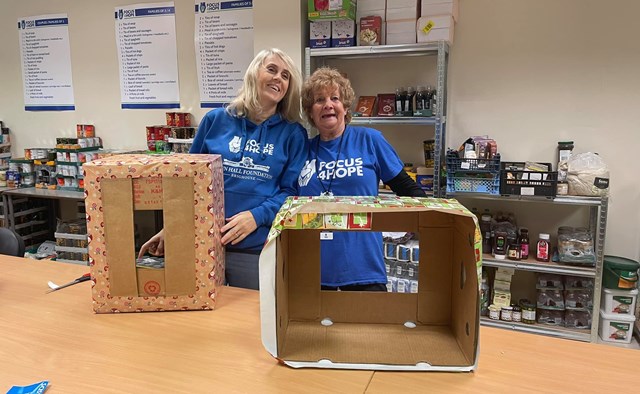 A recent survey of over 1,200 small charities and local good causes in Neighbourly's network has highlighted a rise in demand as the biggest concern this winter.
Whilst demand overall appears to be just over 2% higher than this time last year, with causes supporting an average of 372 people per week, it is 24% up from mid way through the first wave of the pandemic in June 2020 when the average figure was 299 per week.
Similar patterns have emerged from the Trussell Trust, the UK's largest network of food banks, where its CEO Emma Revie recently told the Guardian: "Food banks in our network continue to see more and more people facing destitution" - after finding that their network had seen an 11% rise in winter demand when compared to the same period in 2019.
"More families are struggling to put on decent meals for the family during the Christmas holidays"
In particular for food banks in the Neighbourly network, a huge 92% believe that this will be their busiest Christmas on record. For many of the good causes with the highest concerns around demand, the story is the same. Families struggling with the impacts of the pandemic and rising costs of living simply can't afford the basic pleasures of Christmas that many others take for granted.
Simple Norfolk is a charitable organisation providing services and volunteering opportunities to young people. Charity Director, Carla Barreto, said : "More families are struggling to put on decent meals for the family during the Christmas holidays. At the peak of winter with fuel costs and additional holiday spending, many just do not have enough money left for food."
Economic trends
Compounding the concern is financial stability - the second greatest challenge for small charities and good causes, after rising demand. Almost half of respondents said they have seen a drop in income in the past 3 months, whilst two-thirds also expect demand to continue to rise in the next three months. Around 20% think the rise could be over 50% on current levels.
For Moorlands Community Charity, which supports older people, young people and those experiencing social isolation, funding is especially needed at Christmas to support those who might otherwise go without.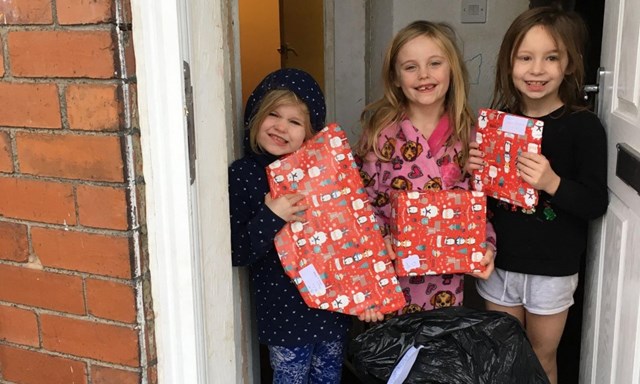 "We provide a great deal of social activities for adults, children, families and young people that would not normally have the means to access these," says Jacky Crawford, CEO at Moorlands. "We also provide Christmas presents to children and young people and our food bank is particularly busy as many can't afford food at Christmas."
These findings are a reflection of recent findings from the New Economics Foundation that suggest that half of families are £110 a year worse off since 2019.
With the £20 Universal Credit uplift now removed, 86% of causes are concerned about the impact this will have on their organisation and the community they operate in. The end of the furlough scheme and rising gas prices are also sources of concern, with 62% very or extremely concerned about the impact of increased fuel costs. What's more, 69% are very or extremely worried about access to sufficient nutritious food for the people they support.
These economic concerns are all the more worrying for good causes that support local communities experiencing the highest levels of poverty and deprivation, where their services are critical for the health and wellbeing needs of the people they help.
"People have been struggling all year"
"Many people in the community are unemployed, working poor or have had their furlough payments come to an end," confirms Maureen Chaseley of The Marketplace community larder, for which this is the first Christmas they have been able to open since the start of the pandemic.
Yvie Bernett at Chirk Community Agent adds: "People have been struggling all year and are now being hit with reductions in universal credit and removal of furlough payments at the same time as prices are rising rapidly - particularly fuel and food costs."
An emotional toll
As a result, frontline charities and community causes are feeling the pressure. As part of this quarter's survey we asked causes to rate how they are feeling at the moment. Using the net promoter score (NPS) framework to create a sentiment score which ranges from a low of -100 to a high of +100, we found the result was -33. Anything under a score of 0 is painting a negative picture.
When we asked a similar question about how causes feel things are for the local communities and the people they are supporting, the average score dropped to -77.
For secondary schools, where concern for the impact of the pandemic on teenage pupils is naturally evident, the score was -100. Similarly, mental health charities which are looking after some of the country's most vulnerable people, reported this measure as -89.
As our previous survey conducted in early summer 2021 showed, mental health remains number one on the list of concerns when it comes to beneficiaries - with three quarters rating it as either very or extremely concerning.
Prioritising community impact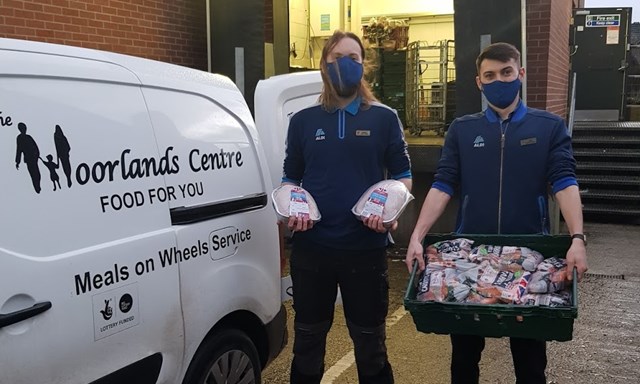 Charities and good causes operating at a local level are performing vital work and have stepped in to deliver front-line services that go way beyond their pre-pandemic remit at a time when traditional methods of generating income have been disrupted.
Many local charities have been forced to do more with less during the last two years and have demonstrated phenomenal agility and creativity - drawing upon local knowledge, resources and goodwill to deliver what communities truly need, and fast.
As a result, the need for financial support is greater than ever, particularly in light of the uncertainties of new Covid variants and the threat of further lock-downs. In the last six months alone, Neighbourly has disbursed over £1m in local community grants through partnerships with Sainsbury's and Virgin Media O2, which has been amazing. This is in addition to support from Southern Co-op, RSA, Aldi, M&S, Lidl, Cadent, Coca-Cola EP, Danone, giffgaff, Heineken and the B&Q Foundation.
Businesses like these have huge potential to make a difference to local communities whilst meeting their own CSR and ESG objectives - linking up with the good causes that have the local knowledge and connections to make the biggest impact, at scale.
Good causes can join our 18,000+ community for free, to access grant funding programmes, food and product surplus and employee volunteer resources, as well as adding their voice to our regular community surveys.
For businesses wanting to connect with and support local communities, follow us on LinkedIn and Twitter - or click the blue 'Get in touch' button below to book a demo.