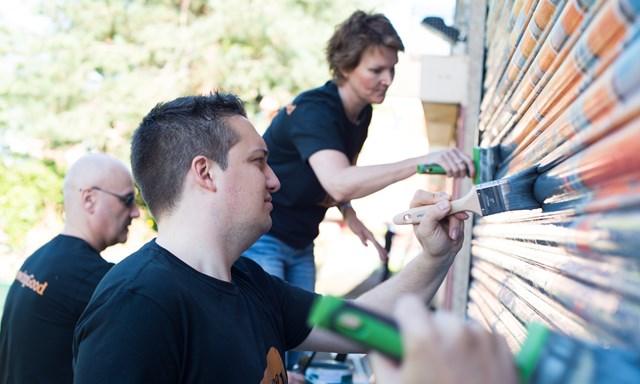 An evident rise in social consciousness is intensifying the war for talent; transforming workforce expectations and driving an increasingly urgent need to improve employee engagement.
Employee volunteering programmes are being used to drive this engagement - and unsurprisingly so. Saying that your business has helped 100,000 people is a powerful way to show employees the impact they're making, in turn helping them to feel more connected to the programme..
The most effective volunteering programmes enable staff to better connect with their local communities, igniting a sense of satisfaction from supporting those in need. In fact, YouGov research commissioned by Neighbourly in 2021 found that employees in organisations that offer volunteering programmes are happier and more likely to trust and recommend their employer to others.
However, recognising the link between volunteering and employee engagement is only the start.
Employee volunteering strategy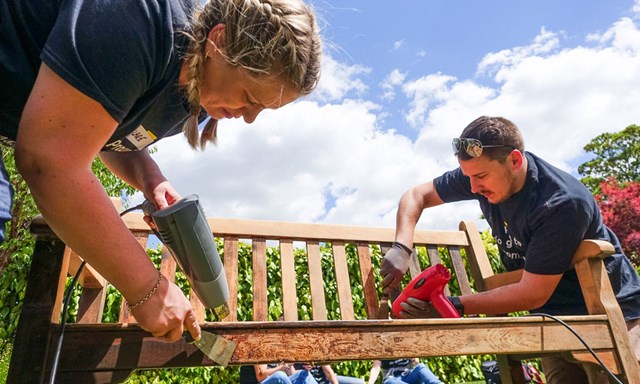 To move from planning to activating a successful volunteering programme requires a multifaceted strategy. The more that volunteering and community action are ingrained in the culture of a company, the easier they will be to execute and, in turn, foster greater employee engagement. Aligning a volunteering programme with company values will ensure it's an integral part of your ESG plan as well as serving as evidence that the business is living its values.
At a time where businesses are often faced with staff shortages due to the ongoing impact of covid and Brexit, it's important to consider how you can build an inclusive volunteering programme. For example, micro-volunteering takes into consideration that time-poor employees are more likely to volunteer their skills in small, convenient chunks, allowing them the opportunity to contribute to a larger community project in a flexible way. Remote volunteering gives employees who can't or don't want to leave their house the chance to make a difference in a way that is comfortable and, equally as valuable.
Companies that are particularly good at this will often include their volunteering policy in the job descriptions of all employees as well as job adverts, therefore new joiners know from day one that volunteering is important to their employer.
Overcoming barriers to employee volunteering
One blocker to the uptake of such programmes is the sense among employees that they require permission to take time away from their main work responsibilities to volunteer. However, the more they feel their manager is behind their volunteering efforts, the more engaged they will be.
Including these programmes within the KPIs that line managers actively and regularly check on further encourages employees to put themselves forward for volunteering opportunities.
The KPIs used to evaluate the success of employee volunteering programmes can also influence overall success in relation to employee engagement. The most successful programmes tend to report on the number of lives they have been able to positively impact, rather than focussing on the number of employees that have taken part or the hours they have clocked.
By focusing on human impact, rather than raw numbers, employees will feel more connected to the cause, fulfilled by their experience and thus motivated to partake in the programme repeatedly.
The benefits of an engaging employee volunteering programme
Creating a volunteering programme that your employees care about is an effective long-term strategy that improves talent recruitment and retention over time by demonstrating that the business values are integral to the culture. This ultimately feeds into the bottom line by ensuring that employees are better connected, happier, healthier and more trusting of their employer.