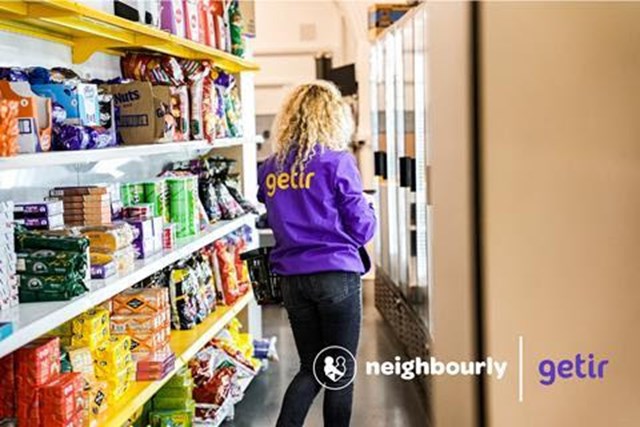 It's been just 6 months since we partnered with Getir, the rapid grocery delivery company, to help them deliver a UK-wide food surplus distribution scheme. In that time Getir has donated over a quarter of a million meals to local charities and good causes.
"We are now getting more fresh food and snacks for our families"
As more families across the country have been reaching out to food banks and other organisations to receive a full and healthy meal, Getir has provided access to its stores so that surplus food can be donated via the Neighbourly platform, distributing more than 260,000 meals to over 280 local charities and good causes across the UK. The nourishing meals donated, that otherwise would have been sent to waste, were worth half a million pounds and saved a staggering 395 tonnes of CO2.
"The impact we are having on local communities is important to Getir," said Kristof Van Beveren, General Manager at Getir. "We know this is an uncertain and challenging time for many families, but where we can, we always want to be a company that cares for those people who need our help."
Meeting need in local communities
Our latest Community Insights survey revealed that 86% of food banks across the country have reported an increase in demand over the last three months, with an estimated rise of 41% more people looking for support at some food banks.
As demand increases, partnerships with businesses like Getir go a long way in providing extra support at a critical time for local services on the ground. Rehoboth Community Outreach Club, just one of the good causes benefitting from Getir's partnership with Neighbourly, said on Twitter: "We could not do the work we are doing in local communities without the support of giving platforms like Neighbourly working in partnership with Getir and many more supermarkets to end food poverty."
The Store Cupboard W7 have also taken to Twitter to thank Getir for their contributions, saying: "Thanks to Neighbourly and Getir we are now getting more fresh food and snacks for our families. All much appreciated."
Steve Butterworth, CEO of Neighbourly, added: "We're delighted to be supporting [Getir] with their surplus food programme which is donating quality to local organisations. 250,000 meals is a great milestone and those meals will have made such a difference for many people in the community that are struggling with the cost of living crisis."