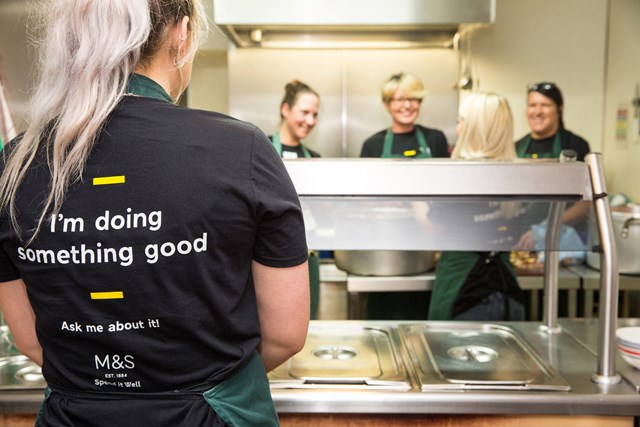 Corporate volunteering programmes, workplace initiatives that provide support and resources to enable employees to volunteer, usually during work hours, are not a new idea for building team morale and engagement. However, they've historically been associated with traditional corporate social responsibility (CSR) programmes, and lean more towards the interest of the business.
You may see 'employee volunteering' and 'corporate volunteering' used interchangeably, but there's a key differentiator here. As pressure increases on businesses to engage employees, boost wellbeing and create genuine positive impact in local communities, there has been a move away from 'corporate' initiatives in favour of renewed focus on the employee's individual sense of purpose in the workplace.
"Impact measurement and reporting has become less of a 'nice to have' and more of a 'must have'"
As impact measurement and reporting becomes less of a 'nice to have' and more of a 'must have' for businesses to succeed, ESG and CSR initiatives must strive to be fully integrated within an organisation's purpose to secure a competitive advantage and increase top-line growth. Driving this change are a number of factors including market expectations and new regulations but, above all else, new generations of employees and customers are demanding more from businesses.
Corporate volunteering for the purpose generation
Numerous studies have found that the younger generations, the so-called 'purpose generation', are committed to doing their bit to make the world a better place for everyone. For this generation of employees, actions speak louder than words and sharing a common purpose with their employer builds trust in the relationship, helping to retain talented staff. As such, it is essential for volunteering schemes to become more employee-centric, focusing on needs within local communities and supporting the causes that are close to their hearts, rather than using them as part of a corporate tick-box exercise.
Across the board, employees want to work for businesses that have a proven track record of delivering positive social impact - and ensuring that employee volunteering aligns with this in an impactful and meaningful way is crucial. A focus on developing partnerships with local organisations and good causes allows employees to enjoy rewarding and engaging experiences that have a beneficial impact on wellbeing, resilience and personal growth overall.
On the receiving end of these purpose-driven volunteers, good causes themselves obtain genuine and well-meaning support from a place of interest and passion, rather than obligation. This in turn enables them to create material impact in their organisations - with local people, and for local people.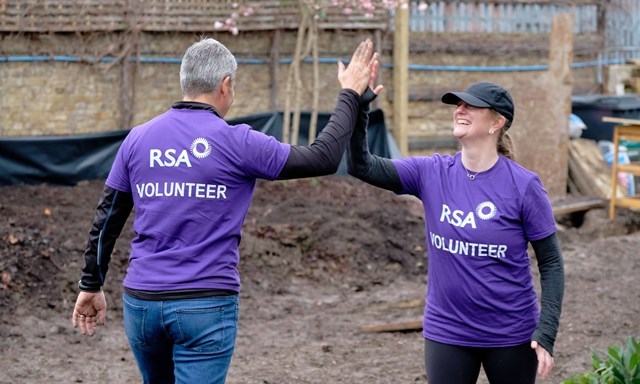 Building trust and happiness through volunteering
YouGov research, commissioned by Neighbourly, further indicates that strong employee volunteering programmes build trust and happiness in the workforce with seven in ten respondents who volunteered with their company saying they were more likely to trust their employer, compared to less than six in ten of non-volunteers.
Employees that are encouraged to volunteer in ongoing and consistent volunteering schemes are also much more engaged within their place of work leading to greater productivity, higher morale and increased employee satisfaction. Facilitating a meaningful way for employees to benefit charities and good causes in their communities often leads to reports of lower levels of stress, higher self-confidence and reduced risk of depression.
A cultural shift to Employee Volunteering
Employee volunteering is an impactful way for individuals and businesses to support the communities in which they live and work. And with more and more programmes creating a better balance between the individual and the corporate agenda, employees, businesses and local communities are all set to benefit.
So whilst the change in terminology from 'corporate' to 'employee' seems small, it marks the beginning of a much bigger cultural shift, paving the way for a community-oriented future, focussed on the greater good.
Looking to create an impactful volunteering programme that balances business and employee purpose and connects your team with good causes that are local to them? Speak to a Neighbourly expert by clicking the 'Book a demo' button below.